Report: Judge Mokhtar Yahyaoui, Salon no. 2, June 2011
We are still very active with the documentation of the week with Mokhtar Yahyhaoui in Berlin.
For preliminary impressions of Mokhtars YAHYAOUIs visit the pages and links below and check the full travel report (done later).

Meanwhile please visit this OPEN_FORUM report: SEEDS OF CHANGE –  www.quergeist.info and this blog: benkingnews.wordpress.com – for additional information please see this preliminary REPORT.
| | |
| --- | --- |
| while we are working on the documentation, maybe check this link to the DW-Quardiga Takkshope on June 17 and http://www.dw-world.de/dw/episode/9799/0,,15103261,00.html in ARABIC, and this article from Quadriga in German: http://www.dw-world.de/dw/article/0,,15193789,00.html, and the DAFG event on June 23: German: Tunesien vor den Wahlen – Wohin führt der Weg?  "Seeds-of-Change" – QUERGEIST.info  BLOG Thursday, June 16, 2011 | |
---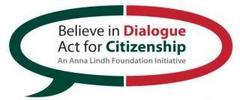 We have a "blind date" with Mokhtar, what a thrilling exciting and exhausting week preparing for someone on short notice we only know through friends of friends, telephone, e-mails, web-sites and study – see his PROFILE: He was at a time we had in mind at CHATHAM HOUSE in London – so this set the grid !
He ws first a last minute exchange for an invitation of Alexander Chiristakis – but such is life.The member of the HIGH COMMISSION is someone who thanks AMNESTY INTERNATIONAL. and the UN a lot and showed personal integrity and daring ! check:.

He is invited for our ANNA-LINDH SALON here in BERLIN – See documentation of the dialogues, a weeks programme in berlin and links to radio and TV: description [link] thanks to the programme Believe-dialogue-act-citizenship as recently launched: description [link] as part of the Anna-Lindh-Foundation

Some 2nd Salons will take place June 17-24 with a special guest from Tunis, Judge Mokhtar Yahyaoui.We will need to remember the 10th Anniversary of maybe the most critical letter he wrote in is life on July 6, 2001 to his president Ben Ali ….. and see what it has to do with the Elections in Tunesia this autumn…. See High Commission and latest news here. See also his Chatham House presentation from London 4 weeks ago. [link] and his Profile/Articles in French (PDF)

This is the official annoncement by the German Anna-Lindh-Network in the context of the Anna-Lindh-Foundation Alexandria travel support programme, as part of: "Believe in Dialogue – Act for Citizenship".

Please ask for the lecture programme between June 17-24 in Berlin and Hamburg – later Paris.

I recommend: German Arab Friendship Society event Thursday, June 23, 18:30 hrs in Berlin and the PRESS CONFERENCE June 22 and please do check the German network of the ANNA-LINDH-FOUNDATION [link] and the SALON ANNA-LINDH-SALON created by Positive Nett-Works e.V., a Member of the German Anna-Lindh Network.